=== Special Edition Books ===

Video games sometimes come with extras they call 'feelies'. I'm not fond of that word, but wanted to include items to give the reader a feel for Beautiful Zurt. I've decided 'ephemera' is a good word for the items.

Special Edition Beautiful Zurt

The Special Edition books are available only through the SendCoffee [my publisher] Etsy site or appearances at cons. There will only be a limited number of them available. I'll post the events as I get the dates.
What's in the Special Edition?
The Special Edtion Beautiful Zurt has:
A map of the ground floor of the city
A wigglesnort, complete with a code to decipher
A postcard from Beautiful Zurt
A bookmark from Jefrond 5 on surviving Sykils
The Special Edition books are all signed, as well. I'm excited.


::Previously::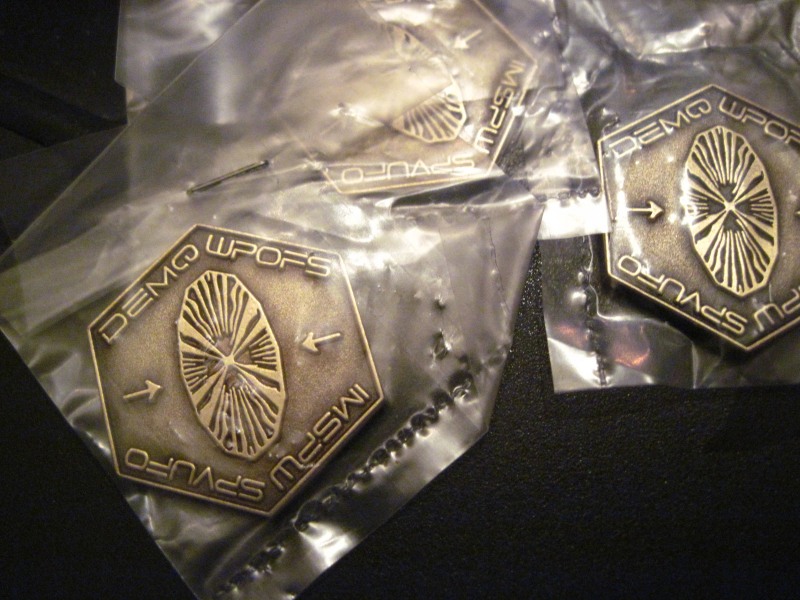 The wigglesnorts have arrived!
They look amazing. I saw a photo proof and was afraid they might not look as great in real life, but they do. They're about the size of a half dollar, but with the hexagon shape seem a tiny bit smaller.
I designed them with coded text. I wonder how long it will take someone to decipher the code?
©Simon
vine image by ZooFari - Wikipedia