=== About the Book ===
Beautiful Zurt
Renya Zaffor accepts an invitation to join her friend and mentor, Baron Tarris Hylke, on a lush resort planet. When she arrives, she's forced to teleport down.
What she finds is a long abandoned city, surrounded by dense jungle. The strange city is scattered with tools of its previous occupants and working machines, but everything is in an alien language.
Through her journals, we share her adventure as she tries to unravel the mystery of the planet with the help of the strange devices and other visitors who find themselves trapped with her on Beautiful Zurt.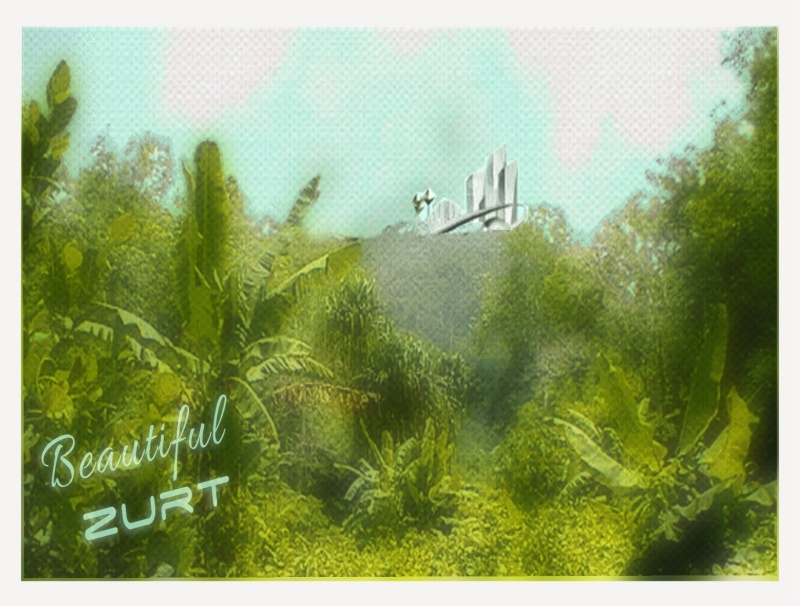 Beautiful Zurt Postcard
Details

Paperback: 212 pages
Publisher: Send Coffee Books
Published: February 2014
Language: English
ISBN-13: 978-0983704232
Product Dimensions: 8 x 5.2 x 0.5 inches
©Simon
vine image by ZooFari - Wikipedia